We're participating in two awesome Facebook events this weekend, and there's no way we could not tell you all about them. Because, really, they're that awesome. Yeah...that awesome. Alright, here they are:
Legends, Lovers, and Lives SALE!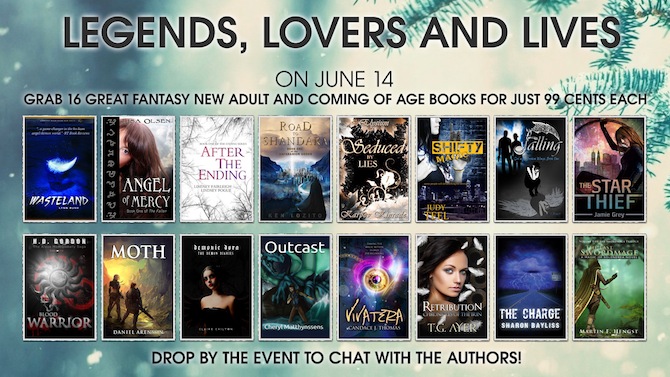 Not only are all of these books going to be on sale tomorrow (Saturday, June 14), but there are already some fantastic giveaways on the
Legends, Lovers, and Lives
Facebook page, and the prizes include signed paperback copies of After The Ending and Into The Fire as well as the audiobook version of After The Ending! You can find out more about the books included
here
. Plus, LP will be there, LIVE, hanging out, answering questions, and chatting about books from 12-3 pm EST tomorrow.
The grand prize includes 40 ebooks from 17 of the hottest indie apocalyptic and post-apocalyptic authors! We're so flattered to be included! :D And all you have to do to enter is "
join
" the
Cruel Summer Giveaway
on Facebook. That's it!
Here are the prizes:
And EVERY SINGLE PERSON who joins the
Cruel Summer Giveaway
will receive a free sampler pack of participating authors' books!
AND, on June 18th and 19th, Team Lindsey will be hanging out at the
Cruel Summer Giveaway
Facebook page, chatting, answering questions, and talkin' books. Here's the schedule of when each author will be featured:
We hope to see you at both events! And as always...HAPPY READING! :D